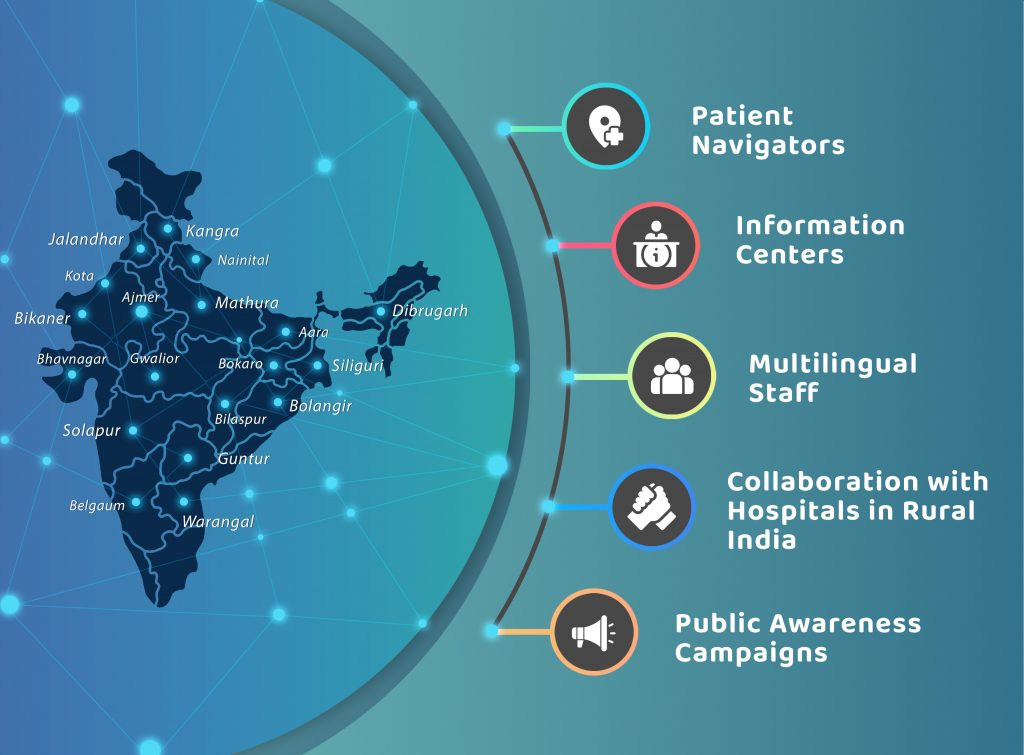 Patient Navigators
Personalized assistance for rural patients, guiding them during medical trips
Information Centers
Established e-information centers / helplines for patients coming from rural areas for healthcare inquiries in big cities.
Multilingual Staff
Multilingual staffs/partners trained to be culturally sensitive towards rural patients
Collaboration with Hospitals in Rural India
Partnering with local hospitals in district level to support rural patients during their medical travel
Public Awareness Campaigns
Creating multilingual public awareness content about healthcare resources in big cities for rural travelling patients
Mangohomz is actively working on improving awareness and addressing language barriers for rural patients. By collaborating with local communities, the company aims to support patients seeking treatment in big cities. These sustained efforts aim to bridge communication gaps and assure patients that Mangohomz will be there for them throughout their medical trip. Understanding their unique needs and challenges, Mangohomz strives to create a more supportive environment also for patients travelling from rural areas in India.