For a travelling patient, there are many challenges: finding a hospital, a doctor, patient-friendly accommodation close to the hospital, no relevant airport or station transfers, non-availability of home medical equipment, finding 24×7 support, getting hygienic food, an emergency medical loan, etc. For such people, the present system is highly unorganised. People first travel and then search for the requirements near the hospital, checking out with friends to know more about the ecosystem of the hospitals and finding related services near hospitals. Even now, people are also depending on multiple service providers and other unorganised individuals during their medical trip.

To solve this problem, MangoHomz is a one-stop solution for travelling patients and their family members. It will take care of the problem areas of the travelling patient's requirements and let them focus only on their treatment, leaving the rest to us.

Online Accommodation Platforms: Check well-known online accommodation platform like www.mangohomz.ai that specializes in providing patient-friendly accommodations. Mangohomz designs to cater to the needs of patients seeking accommodation near medical facilities. Call or WhatsApp for bookings: +91 8929982655
Hotels near Medanta Hospital
and many more…
Health Stack Services: Mangohomz is designed to cater to the needs of patients seeking accommodation near medical facilities. In addition to the main benefits, this solution provides a lot of other related things as well. These include diagnostic services at discounted prices, emergency medical loans, discounted MRI, CT Scan, and all kinds of X-rays.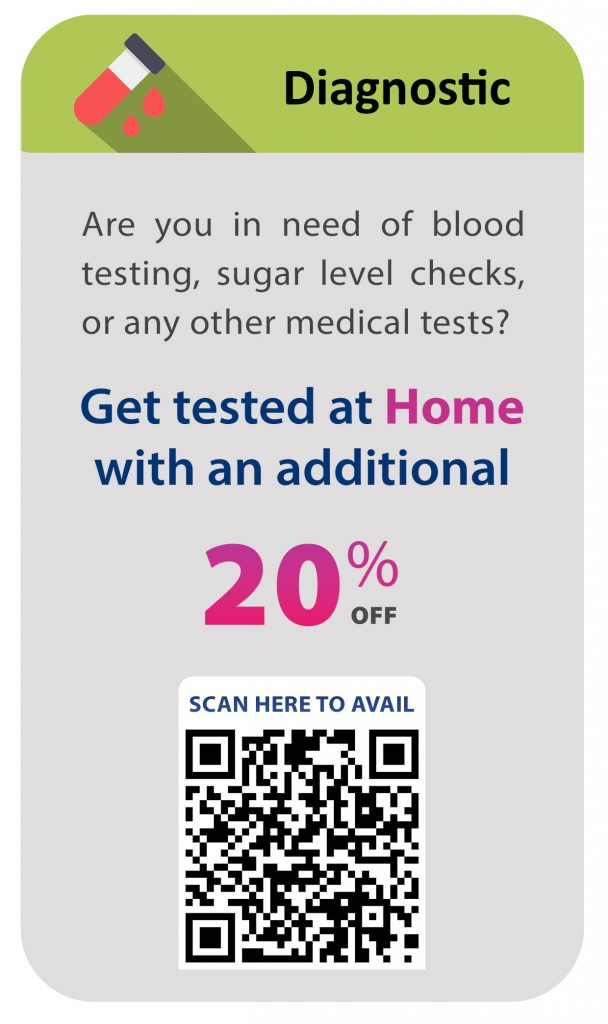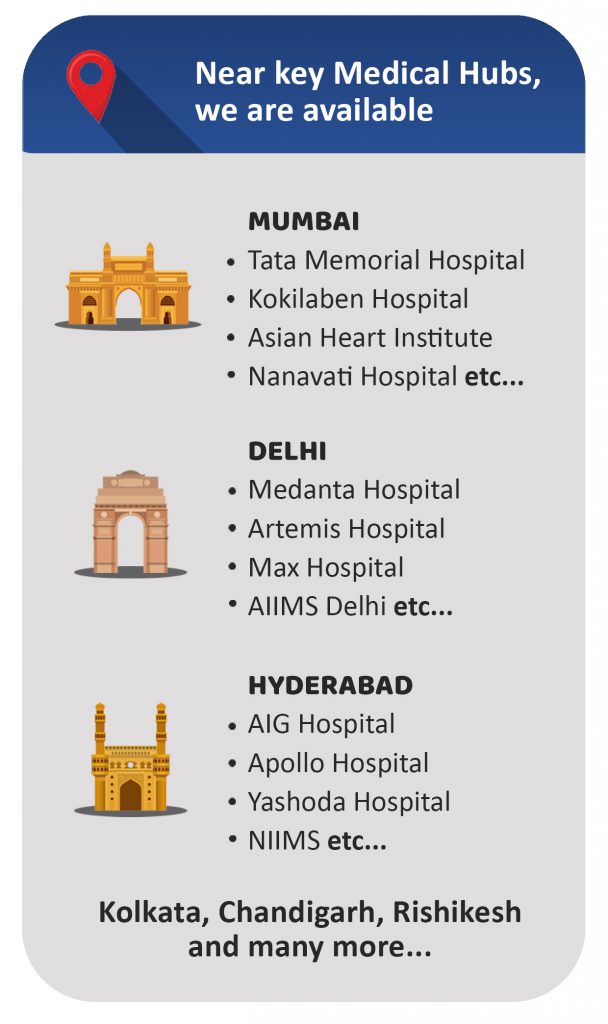 Even foreign medical travelers travelling on medical VISA can book a patient-friendly room near Medanta Hospital online through www.mangohomz.ai website and pay directly through PayPal or international cards. The payment gateway is secure and safe.
How to reach Medanta Hospital?
By Air:
– Nearest Airport: Indira Gandhi International Airport (IGI), New Delhi
– Distance: 15-20 km
– Travel Time: 30-45 minutes by taxi or cab
– From the airport, you can pre book hassle free pick and drop services from www.mangohomz.ai to reach the hospital
By Train:
– Nearest Major Railway Station: New Delhi Railway Station (NDLS)
– Distance: 30 km
– Travel Time: 45 minutes to 1 hour by taxi or cab
– From any Railway Station, you can pre book hassle free pick and drop services from www.mangohomz.ai to reach the hospital or your pre book accommodation..
By Bus:
– Board buses to Gurugram from "Kashmere Gate ISBT," Delhi
– Reach Gurugram and take a local taxi or auto-rickshaw to the hospital
– Hospital Location: Delhi-Jaipur Highway (National Highway 48)
Address:
Medanta Hospital, Gurgaon, CH Baktawar Singh Rd, Medicity, Islampur Colony, Sector 38, Gurugram, Haryana 122001
It's advisable to check the latest traffic updates. Plan your journey accordingly, considering the traffic conditions in Delhi & Gurgaon. Furthermore, the travel time can vary, so it's important to take this into account.
About Medanta Hospital
Medanta Hospital, also known as Medanta-The Medicity, is a prestigious multi-specialty hospital located in Gurugram (formerly Gurgaon), Haryana, India. It was established in 2009 and has since become one of the leading healthcare facilities in the country, providing a comprehensive range of medical services and cutting-edge treatments. Below is a small synopsis of the hospital and an overview of the types of treatment.
Types of Treatment:
Cardiology and Cardiovascular Surgery
Oncology
Neurology and Neurosurgery
Orthopedics and Joint Replacement
Gastroenterology
Nephrology and Urology
Organ Transplant
Pediatrics
Pulmonology
Dermatology
Endocrinology

Summary
When choosing a patient-friendly room provider, consider factors such as proximity to the hospital, affordability, cleanliness, safety, availability of necessary amenities, and any specific requirements you may have. It's advisable to book in advance to ensure availability. To secure a suitable room for your stay near Medanta Hospital. Do not look further as www.mangohomz.ai is the first mover in providing multiple services to a travelling patient and their family members with a lot of offers and discounts.
Mangohomz – Nobody handles medical stays like we do